Men Working (RUS) Roll-Up Sign

Men Working roll-up signs are a simple safety measure for DOTs, utility companies, governments, landscapers, and more. Whether your crew is mowing, repairing a sidewalk, or performing highway maintenance, give drivers time to adjust with fluorescent signs at the finish of your choice.



       Roll Up Signs Set Up Demonstration


Safe and Durable Roll Up Signs

Two common challenges posed by old or substandard roll-up signs are durability and visibility. This is how these roll-up signs are different.
Anti-kiting device
stable display
Corner pockets for
easy installation
Heavy-duty rib
for durability

Construction Roll-Up Signs for Safety
Bone Safety roll-up signs include an anti-kiting device that attaches to the rib assembly, so signs do not distort or blow into traffic due to winds. The identification legend mitigates the need to roll and unroll just to identify a sign, so signs don't get bent out of shape in storage.
The Right Size for Any Application

When deciding whether to use 36" or 48" temporary warning signs, transportation engineers should consider the type of roadway.
Roadway Regulations

According to the Manual on Uniform Traffic Control Devices (MUTCD) here are the different types of roads:
Conventional Road: A street or highway other than a low-volume road,expressway, or freeway.
Low-volume Road: A facility that serves fewer than 400 vehicles per day on average.
Expressway: A divided highway with partial control of access.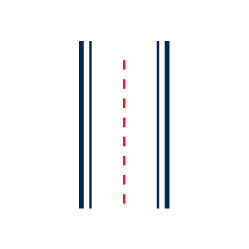 Freeway: A divided highway with full control of access.

The Roll-Up Signs True Size

Understanding the real size of a roll up sign - open and rolled - in comparison to a person's height.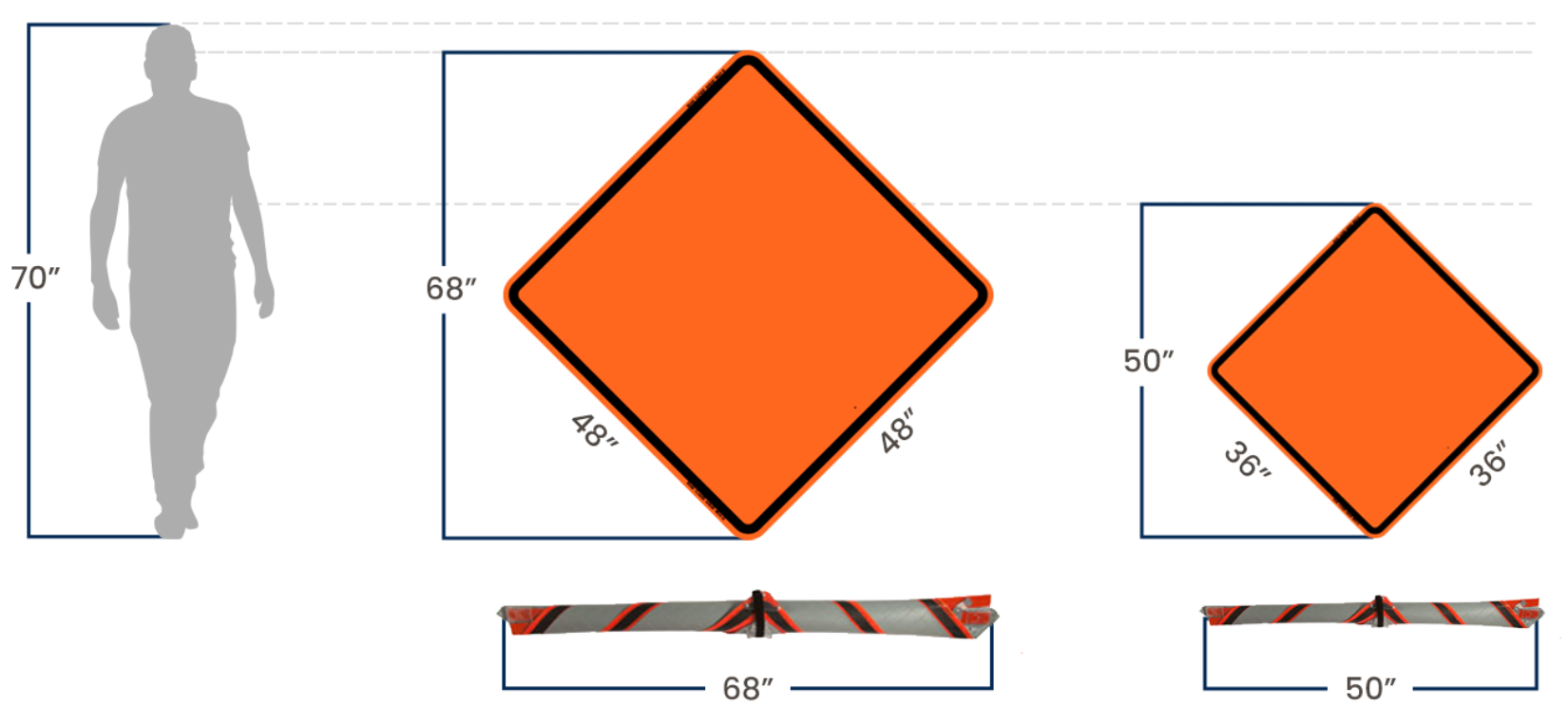 No Matter The Application, We Have The Right Material
Standard Mesh – The most affordable option for daytime use only.



Non-Reflective – Fade resistant vinyl is an economical option for daytime use only.



Standard Reflective -  Ideal for day or nighttime usage.
Premium Mesh – This pigmented mesh is breathable, resists mold and mildew, and is non-reflective for daytime use only.
Marathon – Bright, longlasting fluorescence. Marathon fluorescence is less likely to lose power over time, making it a safer long-term investment.
Diamond Grade – Another premium option. Lightactivated, fluorescent, wideangle prismatic lens reflective sheeting for maximum daytime brightness.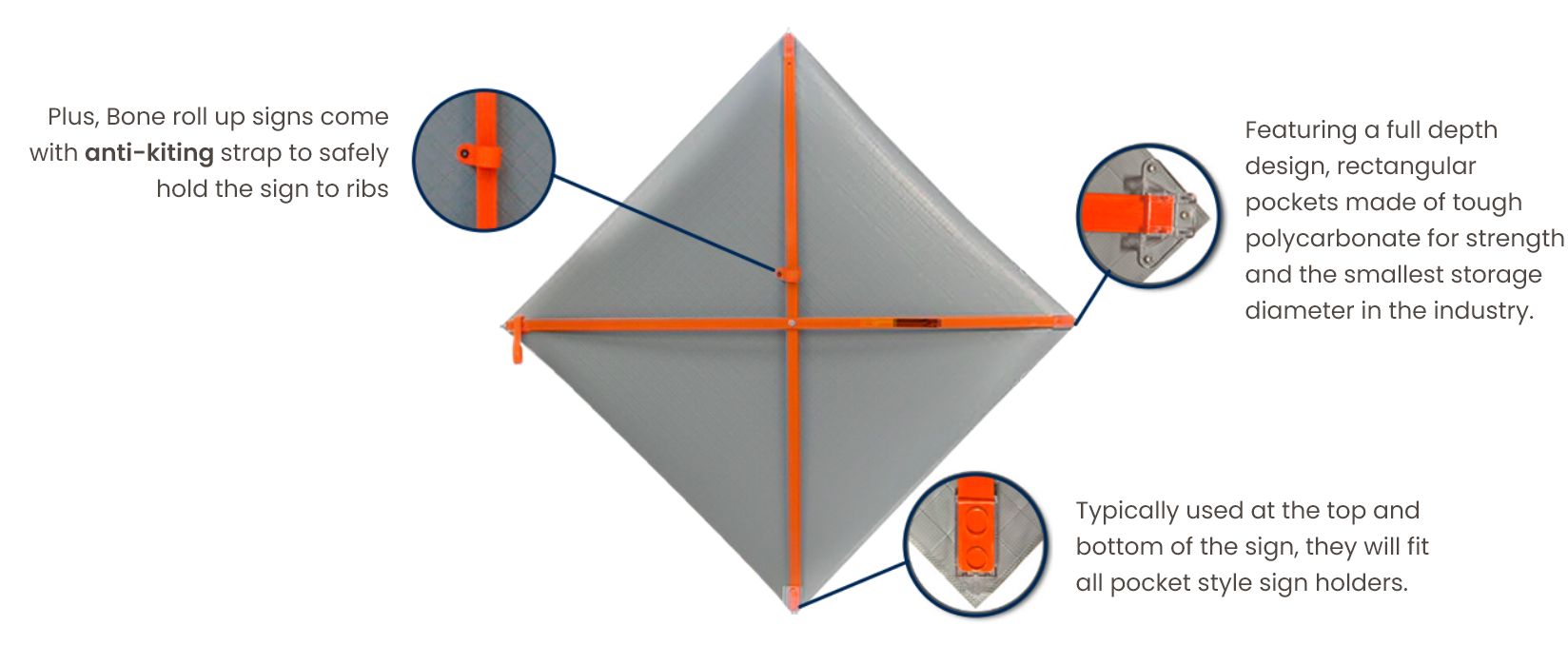 Strong and Sturdy: Roll Up Sign Stands
The whole Bone Roll Up Sign line is compatible with Bone sign stands. They are NCHRP-350 certified, making them tested and approved for use on the national highway system.
Choose from Springless, Single Spring or Dual Spring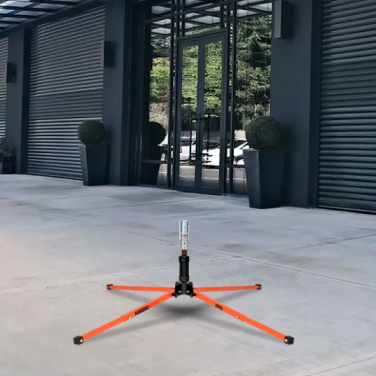 What Is the Main Purpose of Safety Signs?
Some companies post OSHA signs to comply with regulations and avoid costly penalties and business interruptions. Others recognize the vital purpose of these signs: creating a secure environment for workers, clients and the public.