Economy Surveyors Vest
Budget-conscious and tailored to the job, the Economy Line surveyor's safety vest offers highvisibility protection, patented cooling technology, and plenty of space for tools of the trade.
Key Advantages of the Economy Surveyors Safety Vest
All You Need Within Your Vest
Don't spend the day running back and forth to get essential tools. Keep them on hand for the duration of the job with a Kishigo surveyor's vest. Scout, scope, measure, document, and more without readjusting or breaking focus.
Performance Workwear for Surveyors
Surveyors can stay at the top of their game with a safety vest that includes reinforced details for durability, hidden pouches and pockets for important items, and Class 2 compliance for safety
Space for identification, grommets for lanyard attachment, pencil pockets, and more storage solutions characterize a cooling mesh vest that plays a critical supporting role in your day.
PRO TIP: Safety Clothing for Site Professionals
The Class 2 economy surveyor's safety vest is approved for use in low-visibility conditions near or adjacent to traffic exceeding 25 mph. Designed for professionals on the go!
Traffic Safety Compliance Saves Lives. SONCO Can Help
According to the National Safety Council (NSC), 2020 marked a 16-year high in work-zone crashes. The year saw 102,000 accidents, which claimed the lives of 857 people and injured an additional 44,240. For highway managers and road construction teams, safety protocols and risk mitigation are full-time jobs.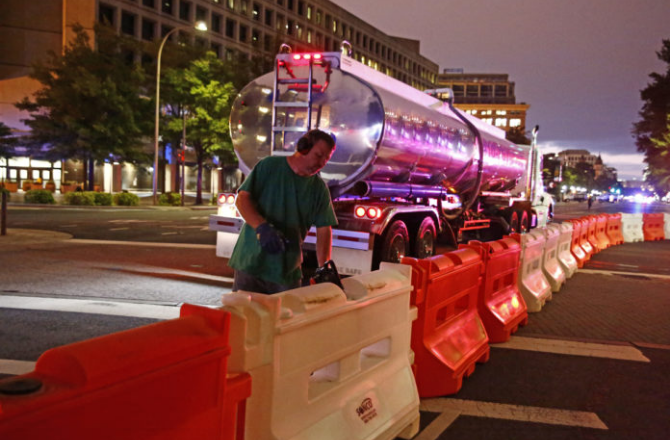 Road Safety Equipment Minimizes Traffic Hazards
Traffic control is challenging, whether you're setting up a construction zone or a high-traffic event. Finding the proper traffic control barricade ensures worker, driver and pedestrian safety. Barricades redirect traffic, block roads or walkways and make drivers and pedestrians aware of off-limit areas.